A file from the archives of Illinois shliach Rabbi Daniel Moscowitz a"h, tells the story of Solomon Jesmer, a descendant of the eminent chossid Reb Zalman Zezmer, who supported Chabad and corresponded with the Rebbe.
By Menachem Posner for Chabad.org
Rabbi Meir Shimon Moscowitz, regional director of Lubavitch Chabad of Illinois, says he avoids perusing the extensive files of his late father, Rabbi Daniel Moscowitz, who served as regional director until his untimely passing in 2014, because "once I start reading, I'll get sucked into it, and before I know it the entire day will have passed."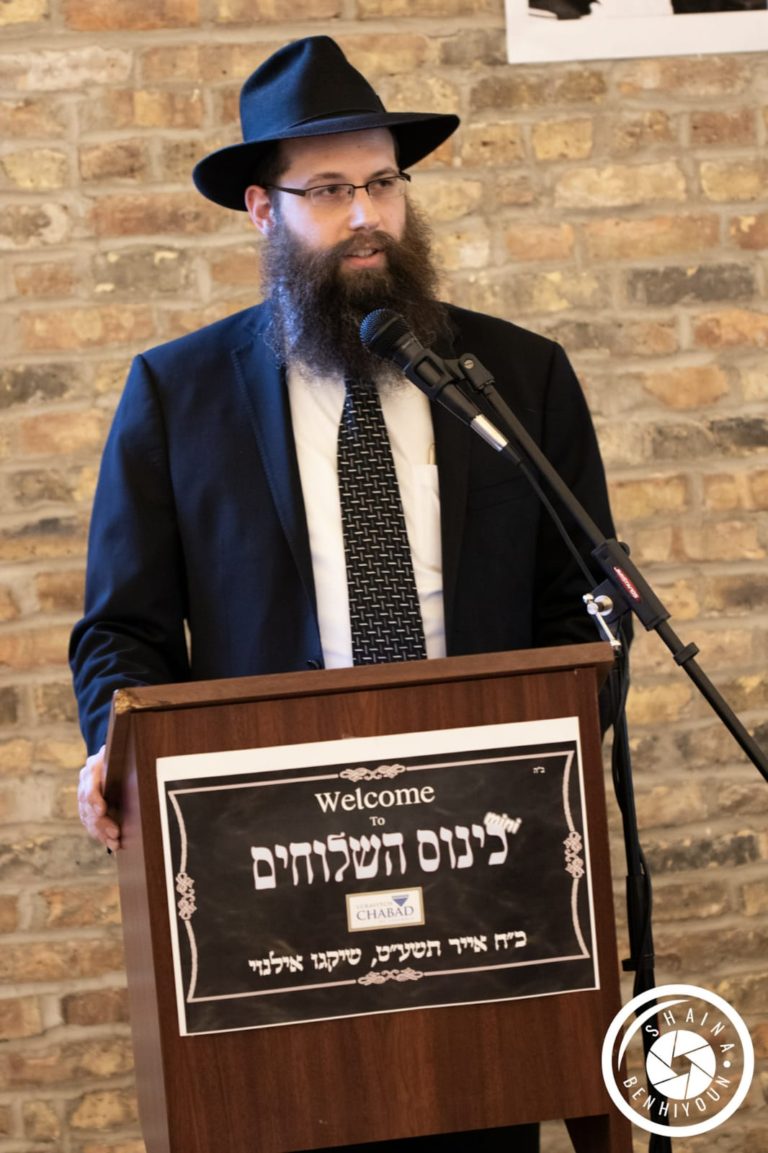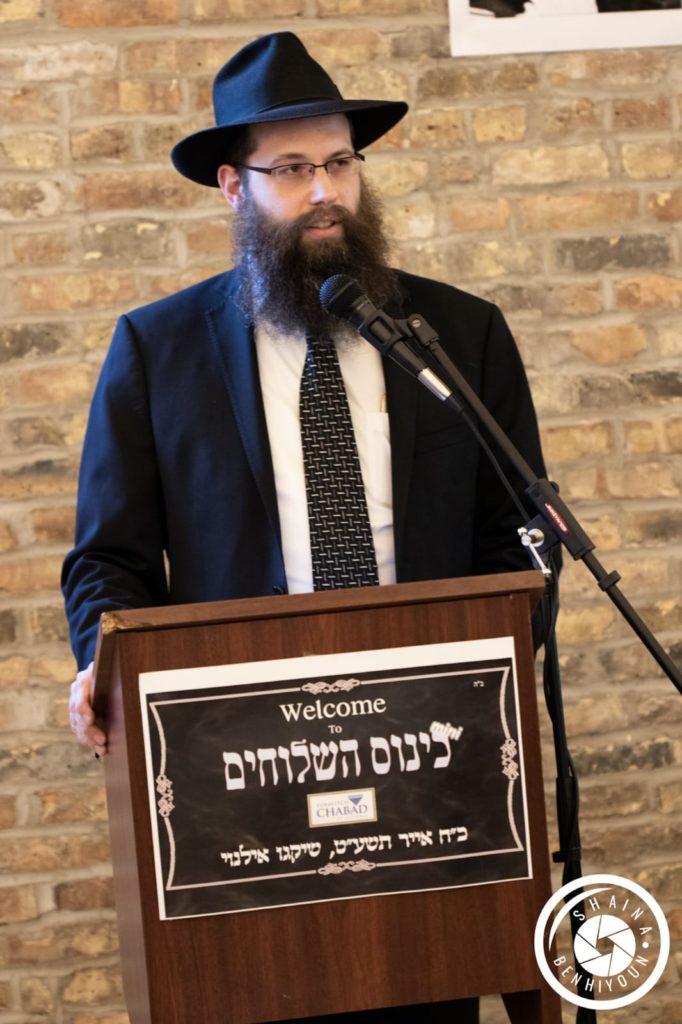 He recently opened a file marked with the name "Solomon Jesmer," whom he discovered was a prominent Chicago attorney, some of whose cases throughout the decades may be found online.
Further online research revealed that Jesmer had immigrated to Canada right before the outbreak of the First World War in order to pursue higher education, which he could not do as a Jew in Russia. After completing his high school education in a single year, he came to Chicago and eventually, together with his brother Julius, formed the law firm Jesmer and Jesmer.
Perusing the archives of the now-defunct Chicago Jewish Sentinel from the late 1930s and 40s, one discovers that Jesmer and his wife were active on behalf of the Soviet scheme to resettle its Jews in the remote Siberian "autonomous region" of Birobidzhan.
A brief piece in a humorous gossip column notes that "S. Jesmer has lost his Russian accent but not his love for the Fatherland."
Clippings from the 1940s show him active in raising money for the United States war effort through encouraging the purchase of government-issued bonds. Various articles also show him raising funds for the Soviets, including one which states that "Solomon Jesmer, Chairman of the Chicago Jewish Council of Russian War Relief will teach A. Ovrum the Russian language if the present campaign to raise funds is a success."
As shown in the June 19, 1947, Sentinel, Jesmer spoke to Solomon Mikhoels artistic director of the Moscow State Jewish Theater, who served as the chairman of the Jewish Anti-Fascist Committee during World War II. Less than a year later Mikhoels outlived his usefulness for Stalin, who had him assassinated in a staged hit-and-run accident (courtesy of www.nli.org.il).
In October of 1944, his picture was placed on the cover of the paper, indicating how prominent he had become in Jewish affairs in the city. Beyond the Jewish community, his name appeared in connection with efforts on behalf of the black community as well.
Amazingly, as late as 1950, he continued to tout Birobidzhan as the ideal homeland for Jews of the Soviet Union (and beyond). In the 1950s, his name was often connected to the Decalogue Society of Lawyers, of which he served as president.
But students of Chabad history may recognize that his name is remarkably similar to that of Rabbi Zalman Zezmer, one of the foremost disciples of Rabbi Schneur Zalman of Liadi, the founder of Chabad.
Indeed, the file revealed that Jesmer was a great-great-grandson of Rabbi Zalman Zezmer, fully aware and proud of his family's pedigree.
A native of Vilna, Rabbi Zalman had studied under the famous Gaon ("genius") of Vilna, before turning to Lyozhna to learn from Rabbi Schneur Zalman.
His surname was derived from the fact that his first rabbinical post was in the town of Žiežmariai, near Vilna. (Until the Holocaust, half of the city's residents had been Jewish, but almost all of them were murdered by the Nazis and their Lithuanian lackeys.) He was later appointed rabbi in Dvinsk (Daugavpils) and Krislava.
Reb Zalman was greatly revered for his intellectual capabilities. One of his students, the famed Rabbi Hillel of Paritch once said that "compared to Reb Zalman's mind, the cat and I are the same."
Living in Chicago and apparently somewhat distant from the spiritual world of his illustrious forebears, Solomon (whose Hebrew name was Chaim Shlomo) developed a connection with another Solomon, Rabbi Solomon S. (Shlomo Zalman) Hecht, who was sent in 1942 by the sixth Chabad Rebbe to lead the venerable Anshei Lubavitch congregation.
Hecht was legendary for distributing shmurah matzah to hundreds of individuals all across the city, including Jesmer.
The file contained a brief letter dated May 2, 1972, in which Jesmer asked Hecht to convey a donation on his behalf to Machne Israel in honor of the 70th birthday of the seventh Rebbe, Rabbi Menachem M. Schneerson, of righteous memory. He proudly signed the letter as "a descendant of Reb. Zalmon Zezmer."
Along with the check, Hecht forwarded the letter itself to the Rebbe, and the Rebbe then replied directly to Jesmer.
In his letter, the Rebbe reminded Jesmer of his ancestor's unique place in Chabad history, noting that he had the rare distinction of being quoted in the Chassidic discourses of the Chabad rebbes. The Rebbe concluded by writing, "I trust that you are justly proud of your descent and heritage, and that these find expression in the traditions of your own family."
The Rebbe concludes by writing, "I trust that you are justly proud of your descent and heritage, and that these find expression in the traditions of your own family."
The file contained more surprises as well. In a 1984 letter to Moscowitz, Jesmer writes that he is enclosing a photocopy of the Rebbe's letter "which I value very highly" along with a photograph of his grandfather, Rabbi Dov Ber, son of Rabbi Zalman Zezmer's son Rabbi Yaakov Shalom, who served as rabbi in the city of Revke (Refki).
Not much is known regarding Rabbi Yaakov Shalom, but there is a surviving letter penned by Reb Hillel to the residents of Revke, urging them to support him and his efforts, noting that his father was unique in that "there was no one like him before him or after him, who served G‑d with mind and heart. His heart was like the heart of a lion, and his understanding was broad and deep… ."
Jesmer passed away in 1987 at the age of 94, leaving no survivors. An obituary in the Chicago Tribune notes that he had been "acting consul general for the country of Chile in the early 1950s and vice president of the Amalgamated Trust and Savings Bank, 100 S. State St., from 1929 to 1931."
Although the paper noted that he was active in the Hebrew Immigration Aid Society, it was only in the files of Rabbi Moscowitz that we find his true claim to fame, his beloved Chassidic tradition.
Reprinted from Chabad.org