In a strongly worded letter addressed to New York State Board of Regents' Chancellor Betty Rosa, over 200 rabbanim from around the country, registered a protest to the regulations proposed by the education department.
In unequivocal terms, the rabbis called the new regulations "untenable and unnecessary." They noted the contribution to society Yeshiva graduates have made, and that "the Jewish passion for knowledge has produced not only great Torah scholars but also prominent leaders in almost every field."
In an appeal against the negative impact they foresee if the regulations are implemented, they said, "We appeal to you, please let us do it our way. We shall not disappoint except those who seek to be disappointed."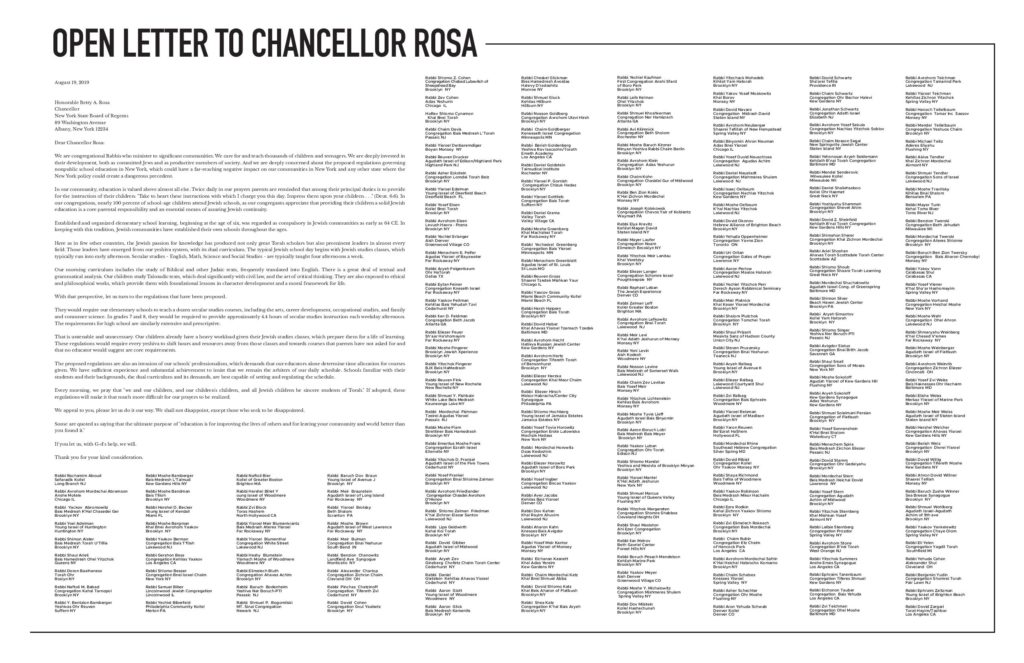 Separately, nearly 250 prominent mental health professionals opposed the proposed regulations.
As reported earlier on Anash.org, tomorrow is the final day  to comment on the New York State Education Department  proposed regulations that subject yeshivas to rigid state oversight, extended secular study hours, and unwanted coursework.
Take action TODAY against these overreaching regulations.
Tell the State Education Department today – stay out of our Yeshivas! Email the State Education Department at voice.yeshivosbychoice.org or text 646.766.1110.