At Anash.org, we are continually updating and expanding our website to make it more user friendly and add features that are helpful for Anash. Here are some of our most recent additions.
Zmanim Widget: This sidebar at the top left of our home page includes all of the halachic times you need to know each day, and automatically adjusts to the times of the zip code zone you are located in. You can adjust the location on your zmanim widget manually as well.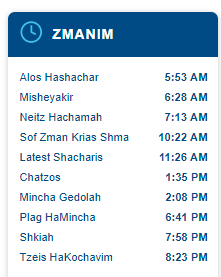 Community Calendar: Our community calendar features upcoming special events taking place in Crown Heights. Events can be added by clicking the 'Submit Event' button under the calendar and filling in the form. All submissions are subject to approval.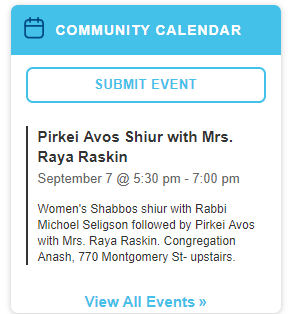 Premium Classifieds: You can now have your classified featured on the homepage for 24 hours. Simply select the Premium option when posting your classified and follow the payment prompts. Be seen by thousands of Anash.org readers!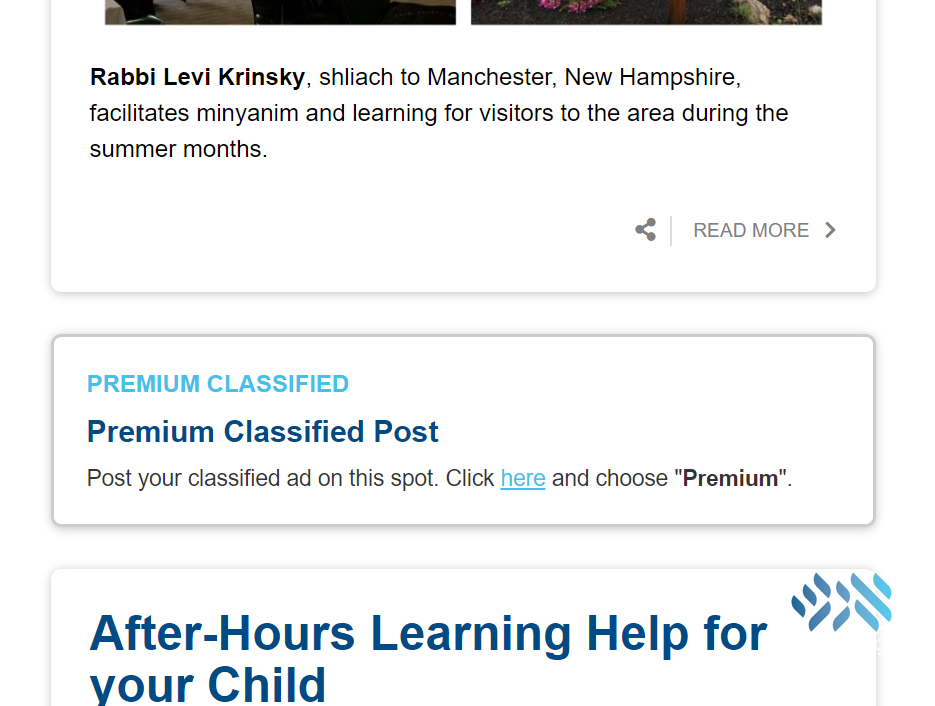 Mitzvah Minute: This 60 second video, made by Rabbi Yossi Lipskier, sums up each day's Sefer Hamitzvos in a way that is easy to follow and understand. It will be posted daily to the right-hand sidebar on our home page.
N'shei Indicator: You can now see what's new on the N'shei site by glancing at the N'shei Indicator on the right-hand sidebar on the homepage. Our N'shei site consists of articles, news and multi-media entries that are specially curated for the women of our community to peruse and enjoy.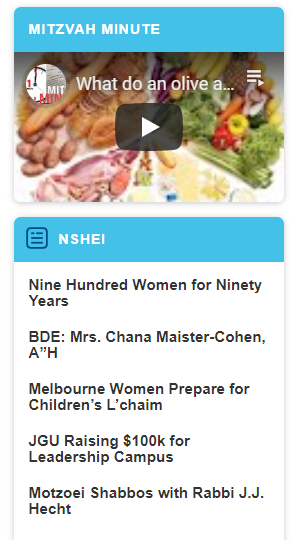 We hope you'll make good use of our new features!