Ahead of Shavuos, Sichos in English released excerpts from recently published books and previews of upcoming books, all on the topic of the upcoming Yom Tov. Download here on Anash.org.
As we stand at the foot of the Mountain and are about to ascend into the Yom Tov of זמן מתן תורתנו, Sichos in English is proud to offer you the Ultimate Shavuos learning package, catered toward the English speaking crowd. While the unique circumstances we find ourselves in may make aspects of Shavuos observance, as we know it, a challenge; they also provide an opportunity to introduce a new level of Torah learning into each and every home.
The learning package, composed of select passages from our latest (and yet-to-be-released) Seforim, is designed to accompany and uplift anyone's Yom Tov.
In a beautiful sign of Hashgacha Protis we have recently uncovered a SIE translation of the Maaamar Bachodesh Hashlishi from Torah Ohr which was personally edited by the Rebbe for Shavuos 5748. This occurred after the Rebbe had requested that everyone learn the Maamar as a preparation for Yom Tov. We bring you this Maamar as well.
WEISS EDITION SHULCHAN ARUCH
°Siman 494 from our recently published Vol. 8 of the Alter Rebbe's Shulchan Aruch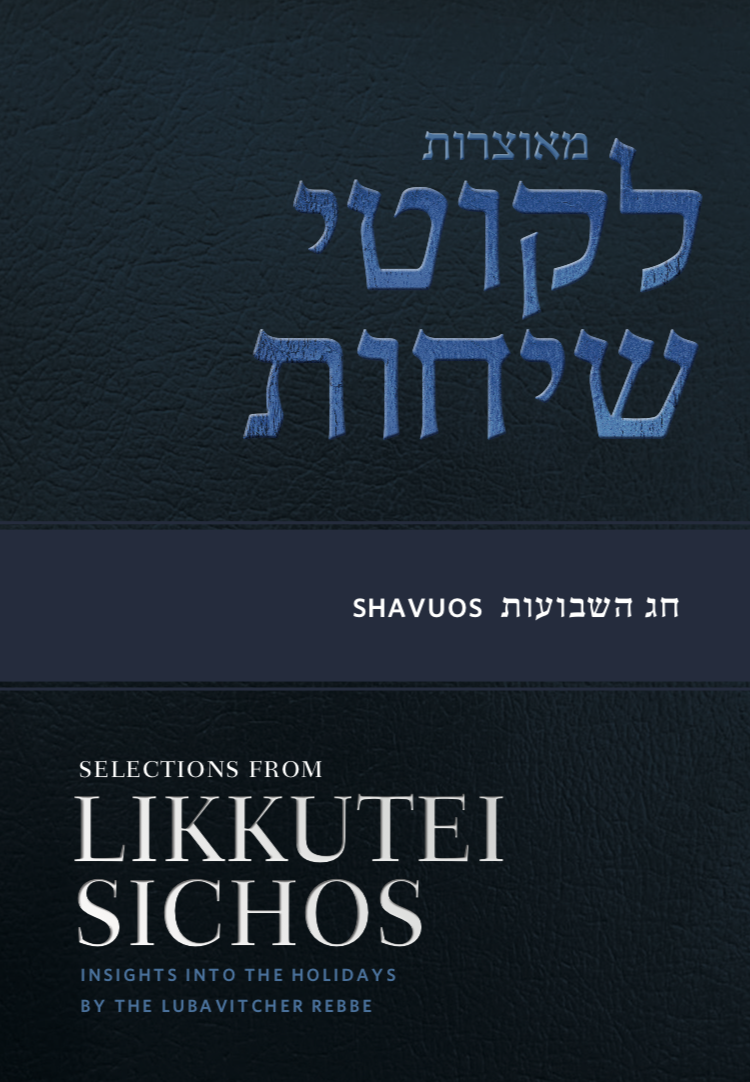 SELECTIONS from LIKKUTEI SICHOS – SPONSORED BY R' YAAKOV AND KAREN COHEN
°The translated Sicha: Shavuos – Yisro Lku"s Vol 6, from the soon-to-be-released Volume 2 of our transformational Selections from Likkutei Sichos Set
LESSONS IN MAAMARIM SPONSORED BY THE RABINOW FAMILY
°A translated Maamar of the Rebbe – Vayedaber Elokim, 5729
MALAMUD EDITION SEFER HASICHOS
°An excerpt from a translated Farbrengen of the Frierdiker Rebbe – First Night of Shavuos 5705.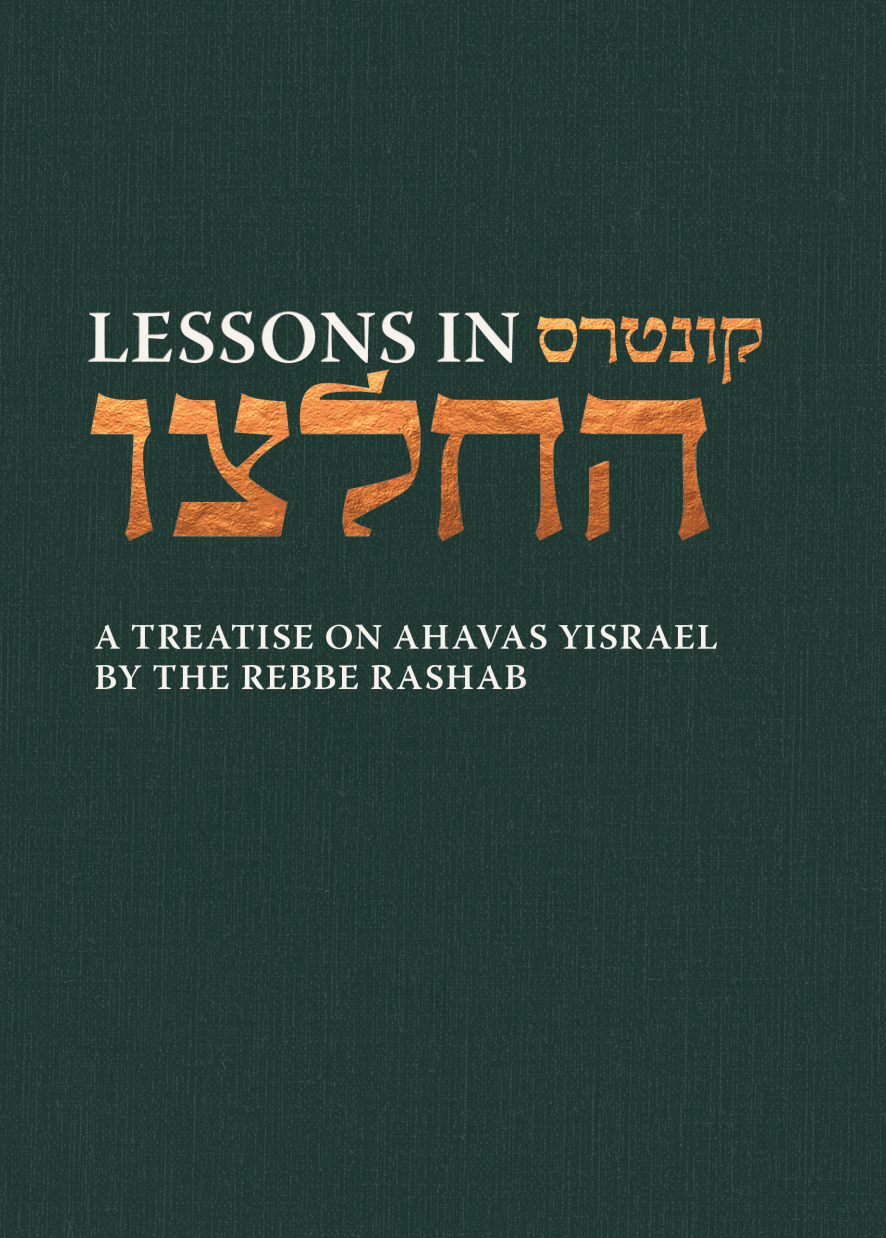 LESSONS IN HEICHALTZU SPONSORED BY THE NAMVAR FAMILY
°Weekly installment from our reworked Heichaltzu – Chapter 6
We are sure that this smorgasbord of Torah from our Rebbeim will bring both Simcha and Pnimiyus to your receiving of the Torah on this Yom Tov.
---
All the books in these featured sets can be purchased now at 40% off! Offer available through 12 Sivan, June 4.
To partner with us in Hafatzas Hamaayonos visit www.SIE.org/donate
May we merit the revelation of the "Torah Chadashah" by Moshiach Tzidkeinu speedily, amen.