By Dovid Margolin – Chabad.org
On Tuesday evening, Matthew Charles traveled to the Queens, N.Y. resting place of the Rebbe to say two simple words: "Thank you."
Today a criminal justice fellow at FAMM (Families Against Mandatory Minimums), Charles's story of redemption has garnered headlines around the country since he became one of the first people released under the First Step Act, which was overwhelmingly passed by both houses of Congress and signed into law by U.S. President Donald Trump in December of 2018.
Even before his release, Charles's plight drew national attention to the desperate problems impacting the United States' criminal justice system. In 1996 Charles was sentenced to 35 years in prison for selling crack cocaine to a law-enforcement informant while also illegally possessing a gun. In prison, he immersed himself in religion and took college courses, becoming a law clerk. All the while, he didn't receive a single disciplinary infraction during 21 years behind bars. In 2016, a federal judge modified his sentence and granted him early release. Federal prosecutors appealed his release, and two years later, an appeals court reluctantly agreed that Charles had been ineligible for his early release and ordered him back into prison for the nine remaining years in his sentence.
Charles was freed on Jan. 3, 2019, less than two weeks after Trump signed the First Step Act—which, among other changes, made retroactive previous reductions of mandatory-minimum sentences for crack offenses—when a federal judge in Kentucky agreed that he was "entitled to immediate release."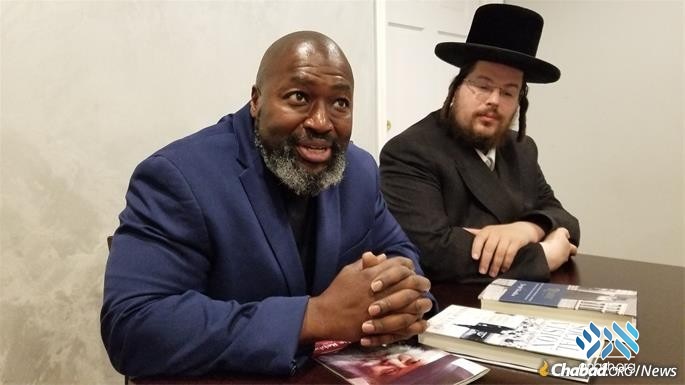 Since returning to freedom, Charles has become a passionate advocate for criminal justice reform. He was in New York participating in this week's groundbreaking "Rewriting the Sentence" summit on alternatives to incarceration, organized by the Chabad-Lubavitch-affiliated Aleph Institute and hosted by Columbia University Law School. The two-day conference drew some 400 members of the judiciary, including dozens of federal judges, law enforcement, members of Congress and criminal justice reform advocates crossing the political aisle. Charles was greeted by multiple heartfelt ovations over the course of the summit, where he appeared on a number of panels, including a look back at the First Step Act and a conversation on implementation with Rep. Hakeem Jeffries (D-N.Y.) and Rep. Doug Collins (R-Ga.), co-sponsors of the House bill, moderated by Holly Harris of the Justice Action Network.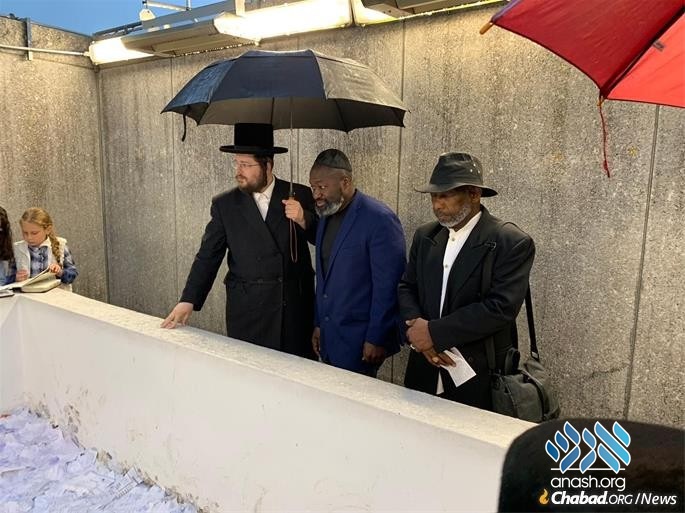 As Chabad.org reported late last year, the nearly decade-long effort to see what became the First Step Act into law was largely spearheaded by Moshe Margareten, founder and director of the Tzedek Association, who was aided by the institutional knowledge of the Aleph Institute, the leading Jewish organization caring for the incarcerated and their families.
Aleph was founded in 1981 by Rabbi Sholom Lipskar, the executive director of the Shul of Bal Harbour, Fla., at the behest of the Rebbe, who believed that incarceration disconnected from re-education and rehabilitation was fundamentally flawed. Since then, Aleph has been a pioneering voice in the field of alternative sentencing.
"If a person is being held in prison, the goal should not be punishment, but rather to give him the chance to reflect on the undesirable actions for which he was incarcerated," the Rebbe said in Yiddish in a 1976 talk, a video of which was played at the summit. "He should be given the opportunity to learn, improve himself and prepare for his release when he will commence an honest, peaceful new life, having used his days in prison toward this end."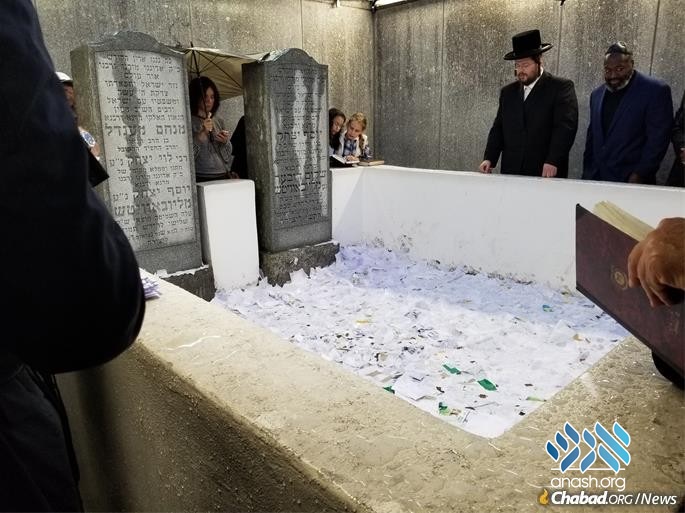 "In order for this be a reality, a prisoner must be allowed to maintain a sense that he is created in the image of G‑d; he is a human being who can be a reflection of G‑dliness in this world," explained the Rebbe. "But when a prisoner is denied this sense and feels subjugated and controlled; never allowed to raise up his head, then the prison system not only fails at its purpose, it creates in him a greater criminal than there was before. One of the goals of the prison system is to help Jewish inmates and non-Jewish inmates … to raise up their spirits and to encourage them, providing the sense … that they are just as human as those that are free; just as human as the prison guards … "
Charles had seen the video and heard about the Rebbe—whose 25th anniversary of passing will be marked on 3 Tammuz, corresponding this year to July 6—and his message of the innate humanity and G‑d given purpose of each and every individual no matter their circumstances, and Charles found himself moved by the message. He arrived at the Rebbe's resting place, known as the Ohel, with Margareten. The group was welcomed there by Clive Williams, a local resident and chairman of Queens Community Board 13.
"Everyone is a human being, and the message is that every human being has a purpose that they need to play out in life, " said Charles, reflecting on the Rebbe's message and his visit to the Ohel. "The message was that we should do more than just incarcerate people … that message is continual, being played out today's time …
"I heard the message and [the Rebbe's] efforts at criminal justice reform, and everything he had done," said Charles, "and I wanted to come out and be thankful, and say thank you."