By YWN
The Israeli military says it has struck a Gaza City house, targeting a commander from the Islamic Jihad group in a resumption of pinpointed killing.
The Iranian-backed Palestinian terrorist confirmed Tuesday that Bahaa Abu el-Atta, its north Gaza Strip commander, was killed.
The airstrike damaged the half of the second and most of the third floors of a house in the Shejaeya neighborhood east of the city.
"We just targeted Islamic Jihad commander in Gaza, Baha Abu Al Ata", the IDF tweeted.
"Al Ata was directly responsible for hundreds of terror attacks against Israeli civilians and soldiers. His next attack was imminent."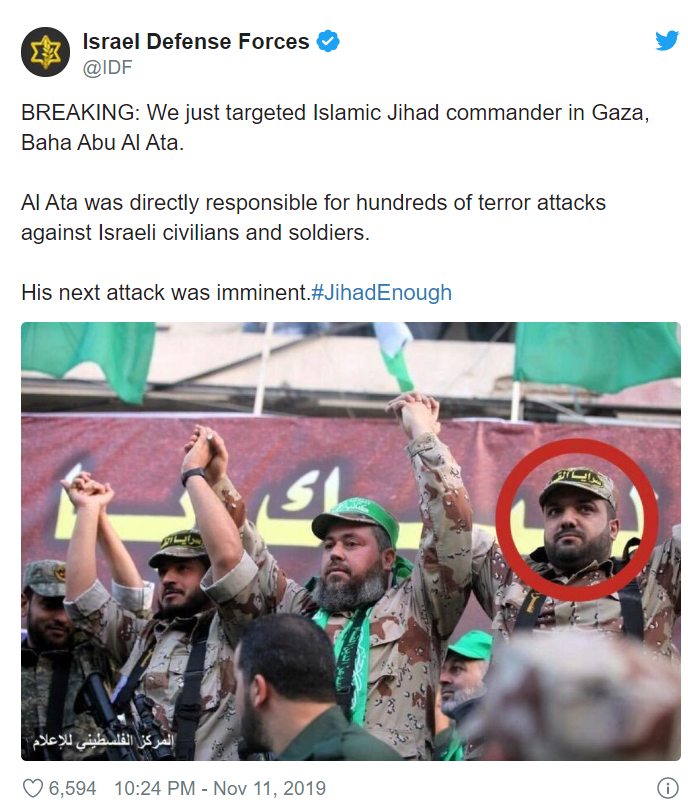 Following Israel's assassination of the senior Islamic Jihad commander, dozens of rockets have pounded southern Israeli cities, including Ashkelon and Gadera. Bomb shelters in southern Israeli cities have been opened and schools are canceled for Gaza border communities. There refers to communities up to 40 kilometers (24 miles) from the Gaza border. Residents of communities up to seven kilometers (4.2 miles) from the border are ordered to remain next to their safe rooms.
Train service has been canceled south of Be'er Sheva and Gaza border area roads have been closed to civilian vehicles.
One rocket exploded earlier in Ashkelon, B'chasdei Hashem in an open area. Two persons have been injured; a 42-year-old woman running to a safe room and the other, being treated for hysteria. Both were transported to a hospital.