Simcha course begins this Tuesday
October 12, 2021 @ 2:00 pm

-

3:00 pm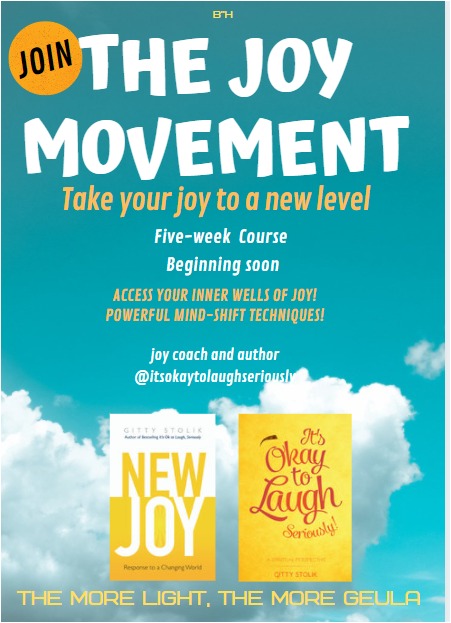 Acclaimed Joy Workshop Course beginning this Tuesday, 5 one-hour classes. Interactive small group setting.
Acquire 5 golden keys 🔑 for joyful living, plus…
Weekly homework for real-time practice.
Your life will change! ⚡️☄️
Email [email protected] to sign up. Daytime and Evening classes forming. In-person groups available.
Join The Joy Movement! 🌗
$75 for course, proceeds to tzedaka. Scholarships available.