Awakening Retreat
February 24, 2020 @ 3:00 pm

-

February 26, 2020 @ 3:00 pm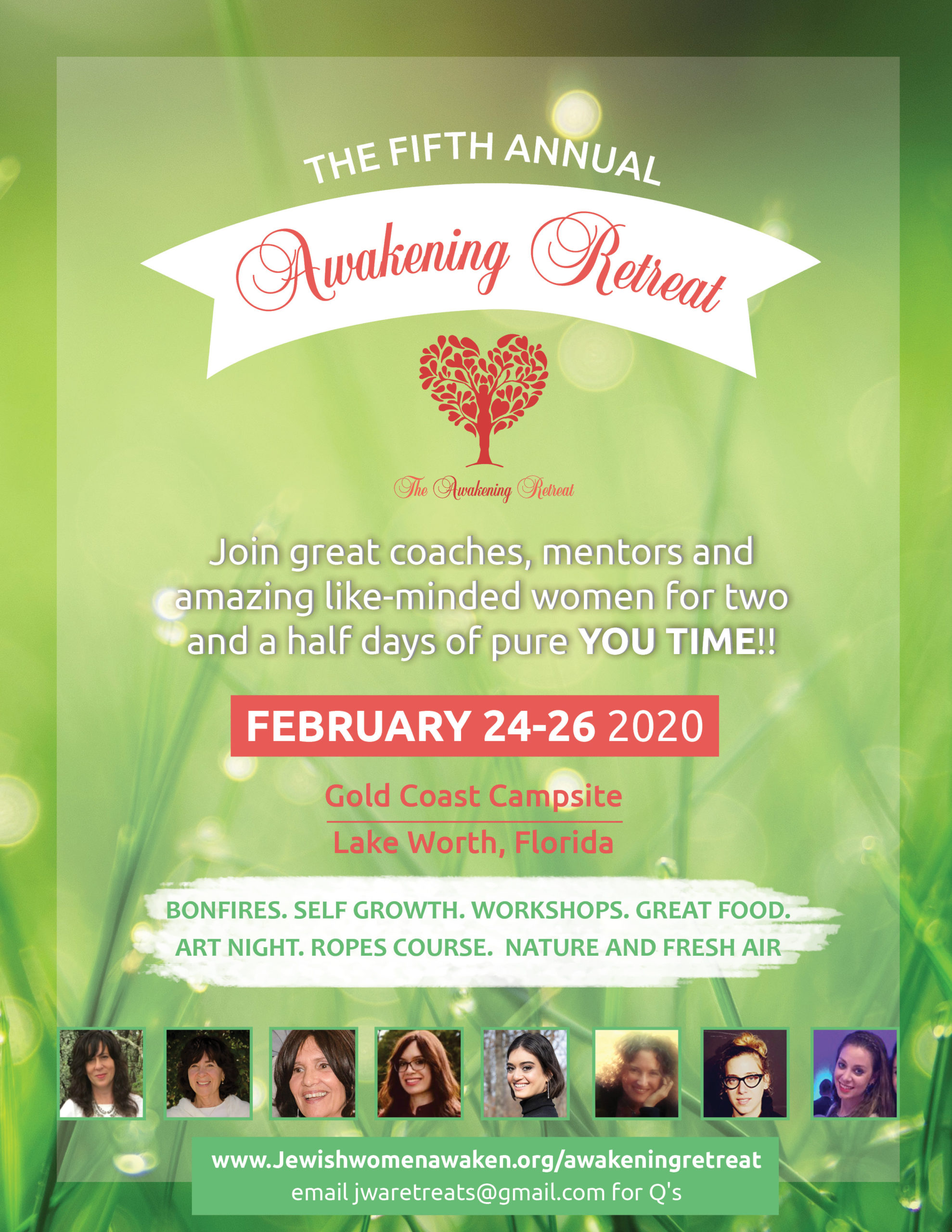 RETREAT FOR WOMEN:
Join great coaches, mentors and amazing like-minded women for two and a half days of pure YOU TIME!!
A weekend for the heart, mind, body, soul.. Activities include: BONFIRES. SELF GROWTH. WORKSHOPS. GREAT FOOD. ART NIGHT. ROPES COURSE. NATURE AND FRESH AIR
www.jewishwomenawaken.org/awakeningretreat
The Awakening retreat is a step into a world of fun, healing, nature, connection and possibilities. Our program is crafted with expertise and precision – yet you will feel more free than ever. We aim to carefully create our container – weave our nest so you can have gentle epiphanies and new awareness leading to positive change that lasts.
The flow of the retreat will take you from bonfires, to inspirational and fun workshops, to a wander in nature to a full spectrum art night, and a ropes course without noticing the time passing! you will learn to flow with yourself better. To awaken out of the story that tells you you're not good enough. That you have no power. That you're anything other than beautiful. You are vital in leading our families and communities to a world of Peace/Moshiach! It's up to US. Now more than ever we need to deeply nourish our minds/bodies/souls!
www.jewishwomenawaken.org/awakeningretreat