By Mussi Sharfstein Lubavitch.com
There are more Jews attending Passover Seders than Yom Kippur services, according to a Pew Research study, but those spending the Holiday of Freedom in hospitals are usually unable to participate. Not anymore! With the new Seder-to-Go kit produced by Chabad on Call, chaplains and rabbis within the medical community now have a great resource for individual or hospital-friendly celebrations.
This program is the brainchild of Rabbi Mendy Kotlarsky. "We begin our Seders with the Haggadah's open invitation to the hungry and needy to come join our table," he says. "But what about those who don't have the ability to join us? With this program, we can bring the Seder to our loved ones who are hospitalized, homebound, incarcerated, or otherwise unable to join ours."
Many hospitalized or homebound patients feel isolated and a profound disconnection from normal life, shared Rabbi Shalom Stiefel, director of Chabad of Arcadia in California. "We have the power to give them hope and strength just by being there for them as another human being." Stiefel plans to deliver thirty Seder kits to patients at his local hospital.
The elegantly designed box includes a Seder guide and Hebrew-English Haggadah, a Seder plate placemat that fits neatly in a hospital tray, a matzah bag, and labeled containers for each of the Seder plate food items that can be filled by the local emissaries. After the positive feedback from last year's pilot run of the Seder-to-Go kits, Chabad on Call produced more this year for distribution. They've shipped 3,050 to date and are expecting more orders closer to the holiday.
Aside from the easy set-up and aesthetics of the kit, it also ensures the recipient has all the unique traditional items necessary for a complete Seder without cutting corners. And the kits show the recipients that someone is thinking of them during their vulnerable times.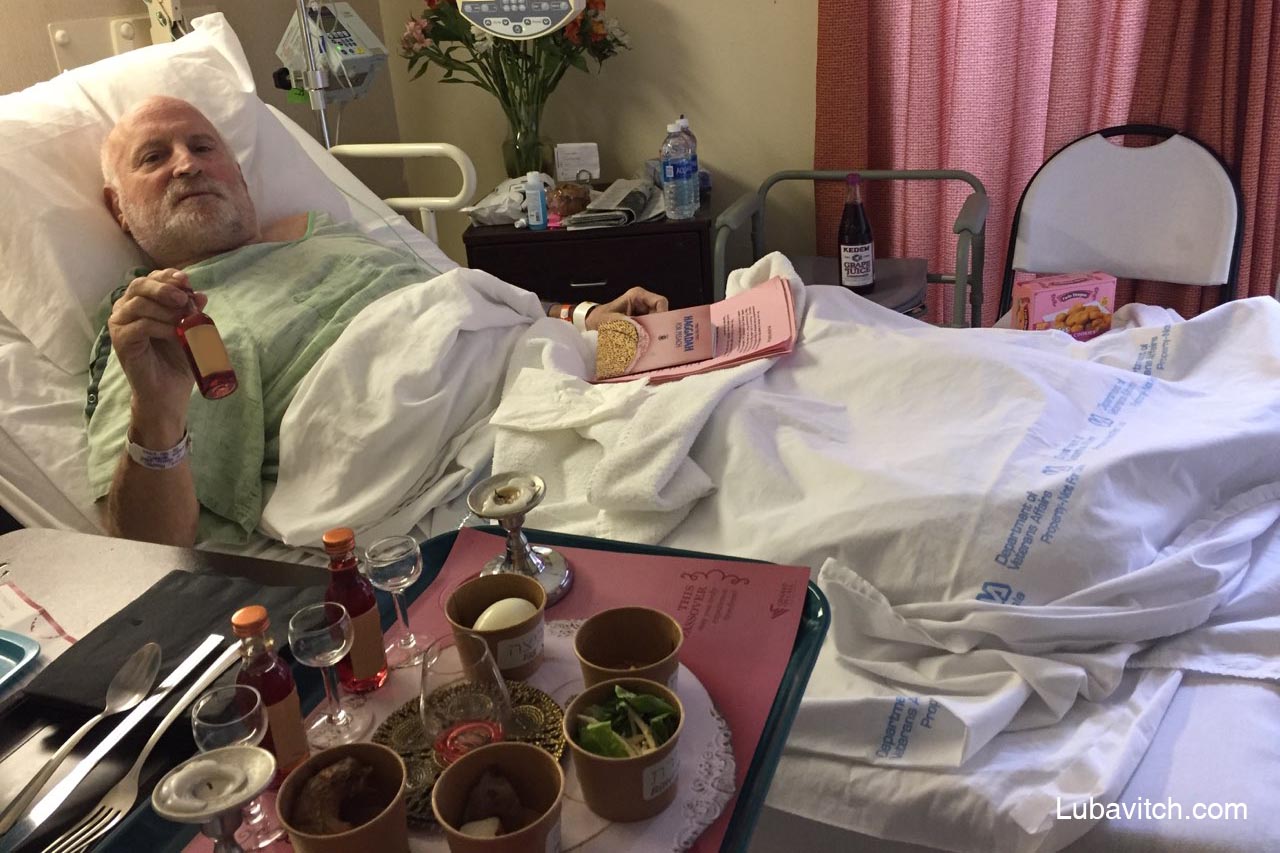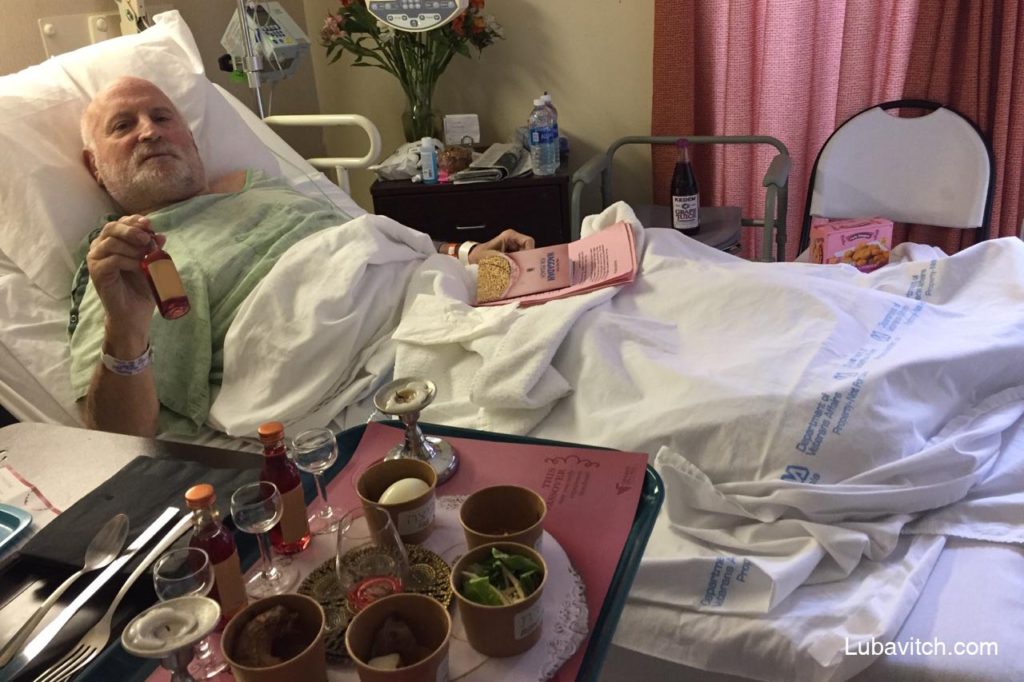 Chabad emissaries Rabbi Zalman and Zelly Refson of Savannah, Georgia, shared one woman's response to a kit she received from them last year while hospitalized far from home with only her mother and sister to visit her. In a text message, she wrote, "I cannot thank you enough for the Seder kit and matzah. It was a bittersweet celebration: three broken women breaking matzah, but joyously observing the traditions of the Seder. Maybe this is G-d's way of telling me that my own personal deliverance will come this year."
That's the kind of impact the organization is working toward, says program director of Chabad on Call, Chani Goldberg. "We're at the intersection of empathy and high-quality pastoral care. We assist Chabad emissaries in bringing Jewish comfort and connection to the medical community."
To that end, they've also produced a Shabbat kit, a booklet of selected Psalms and inspirational messages, and a cultural awareness course for medical staff.
Individuals who would like to receive matzah or Seder kits are encouraged to contact their local Chabad centers. "There's no better time than Passover," Goldberg notes, "to reach out to someone in need."
—
Share with us your thoughts and opinions – [email protected]