With sadness we inform you of the passing of Mr. Herman Wouk, A"H, he was 103.
By Chabad.org
Author of many books, he is remembered as the writer of the widely cited This Is My God, a popular explanation of Judaism, written for Jewish and non-Jewish audiences, which has been translated to many languages, including Hungarian and Russian.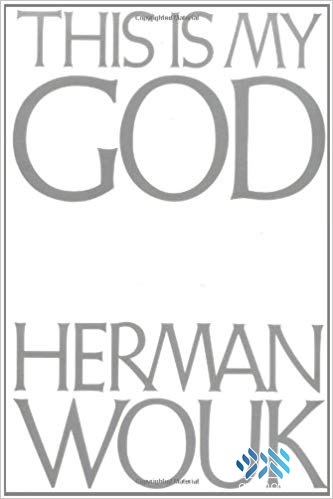 Born in the Bronx, he was educated in Judaism by his grandfather, who taught him gemoro and other subjects.
As an active leader in the Jewish community, he met the Rebbe numerous times, including attending a 5735/1975 Farbrengen in which he happily reported that his book had been translated into Hebrew for distribution in the IDF.
In honor of the Rebbe's 70th birthday, Herman Wouk was honored in bringing President Richard Nixon's personal greetings. At a subsequent gathering at Lubavitch House in S. Paul, Minn., he referred to the Rebbe as the "most optimistic American Jew," quoting the Rebbe's advice that one cannot teach American Jews to do anything, but they can be taught to do everything.
Even as he worked as a sought-after producer on Broadway, he proudly maintained his faith and tradition, taking off every Shabbos to daven, celebrate, and spend time with his family.
In recent decades, he was a beloved and familiar figure at Chabad of Palm Springs, where he davened regularly.
He passed away this morning, 12 Iyar, in his sleep in Palm Springs. He was predeceased by his son Abraham in 5711/1951 and his wife, Sarah, in 5771/2011. He is survived by his children, Joseph Wouk and Naftali Hertz Wouk.