Every day, thousands of Shluchim in every corner of the globe inspire Jewish identity, provide Jewish education, and ensure the physical and spiritual needs of their local community.
For 32 years, ever since the Rebbe called for its founding, The Shluchim Office has assisted, supported and served as a central hub for the Shluchim and their families.
Today we are launching the With All Our Heart campaign to come together for shluchim. Today you have an opportunity to invest in an organization that has been helping shluchim for 32 Years – לב שנה.
We need your help to make this campaign a success! Help us raise $360,000 in just 36 hours! Show your love for the Shluchim around the world and help us help them. Please donate with all your heart for Shluchim today!
Click here to join us now at TogetherForShluchim.com!
It has always been thanks to YOU and your ongoing support that allowed us to continue to be there for the Shluchim in so many ways.
Support our mission with all your heart, so we can support their efforts with all our hearts!
The international committee of Shluchim and Askonim who reconvened the Interim Vaad last year have joined again to assist in the success of this campaign as the Shluchim Office Crowdfunding Committee. They turn to you, their fellow Shluchim, Anash and Klal Yisroel, to join them and work together to help meet the campaign fundraising goal.
Click here to join them and help now!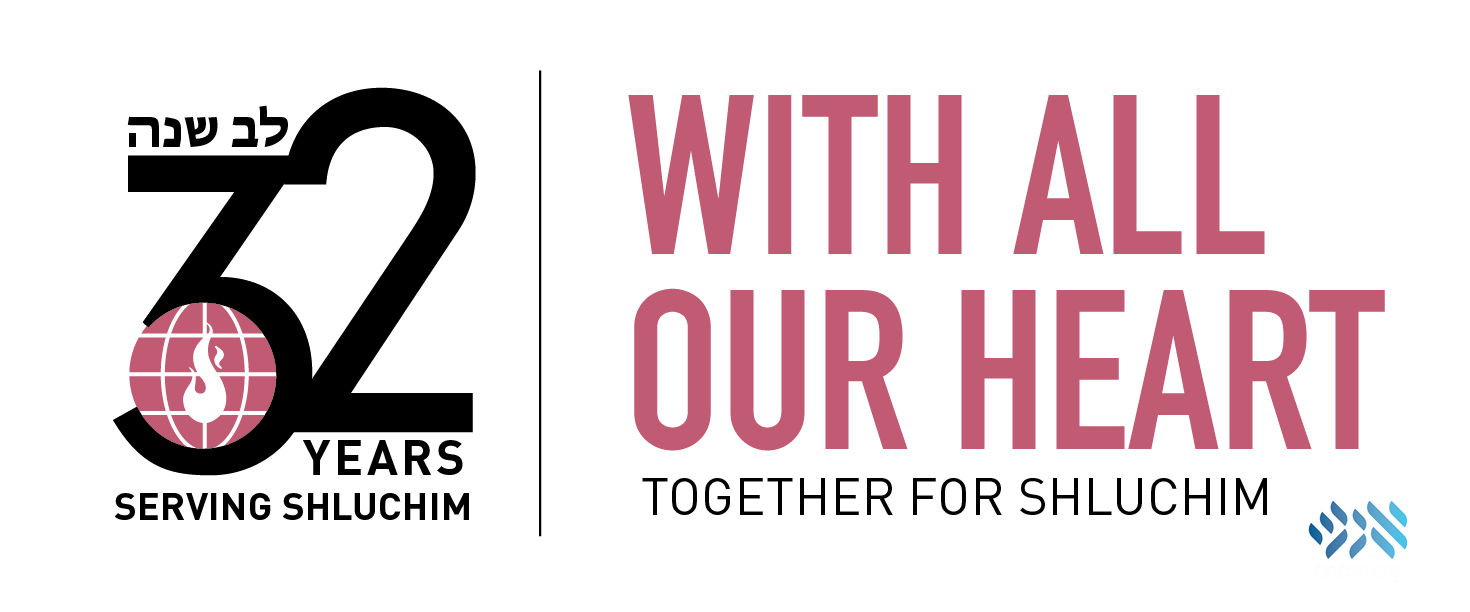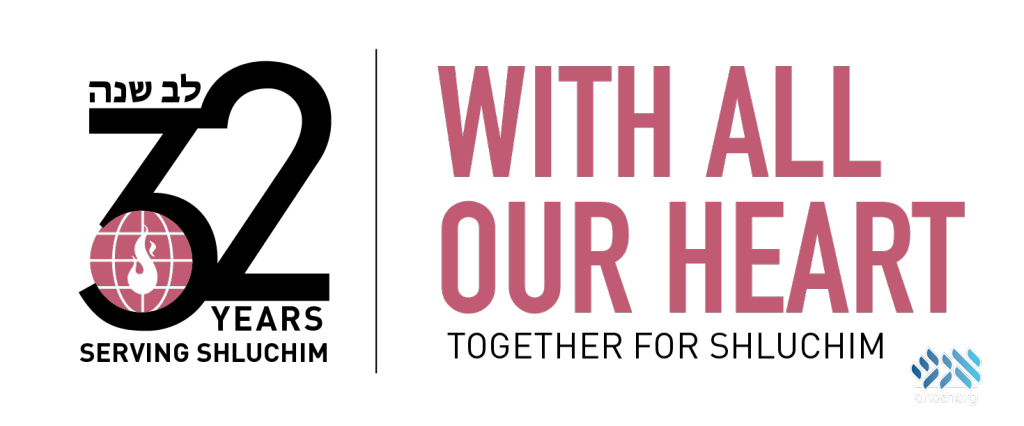 Shluchim Office Crowdfunding Committee
Rabbi Yosef Michelashvili – Brooklyn, NY
Campaign Chairman, 5779
Rabbi Shimon Lazaroff – Houston, TX
Rabbi Sholom B. Levitin – Seattle, WA
Rabbi Sholom D. Lipskar – Surfside, FL
Rabbi Sholom Duchman – Brooklyn, NY
Rabbi Yosef Schildkraut – S. Paulo, Brazil
Rabbi Yitzchok Wolf – Skokie, IL
Rabbi Yosef Gopin – Hartford, CT
Rabbi Yossi Groner – Charlotte, NC
Rabbi Moishe Traxler – Houston, TX
Rabbi Mendy Herson – Basking Ridge, NJ
Rabbi Mayer Parshan – Thornhill, Canada
Rabbi Yoseph Shemtov – Toledo, OH
Rabbi Yisrael Greenberg – El Paso, TX
Rabbi Mordechai Avtzon – Hong Kong, China
Rabbi Shlomo Bentolila – Kinshasa, Congo
Rabbi Yosef Posner – Skokie, IL
Rabbi Mordechai Abergel – Singapore
Rabbi Mendel Duchman – Los Angeles, CA
Rabbi Yossi Kessler – Montreal, Canada
Rabbi Benjy Korf – Miami Beach, FL
Rabbi Levi Shemtov – Riverdale, NY
Rabbi Hershel Spalter – Escazu, Costa Rica
Rabbi Chaim Shaul Bruk – Brooklyn, NY
Rabbi Yosef Greenberg – Anchorage, AK
Rabbi Yisroel Spalter – Weston, FL
Rabbi Shmuel Gniwisch – Montreal, Canada
Rabbi Yehuda Shemtov – Newtown, PA
Rabbi Dovid Masinter – Johannesburg, South Africa
Rabbi Zushe Greenberg – Solon, OH
Rabbi Levi Shemtov – WestBloomfield, MI
Rabbi Shmaya Shmotkin – Oak Park, MI
Rabbi Schneor Greenberg – Commerce, MI
Rabbi Levi Azimov – Paris, France
Rabbi Ovadia Goldman – Oklahoma City, OK
Rabbi Berl Goldman – Gainesville, FL
Rabbi Shmuel Greenberg – Vancouver, WA
Rabbi Dovid Tiechtel – Champaign, IL
Rabbi Moshe Pinson – Brookllyn, NY
Rabbi Berel Levertov – Santa Fe, NM
Rabbi Dovid Goldberg – S. Paulo, Brazil
Rabbi Asher Federman – S. Thomas, VI
Rabbi Avraham Greenberg – Pudong, China
Rabbi Chmouel Lubecki – Rouen, France
Rabbi Shmuel Levitin – Seattle, WA